Addictions Counsellor Visits to ADCS
Sarah - Addictions Counsellor e-mail her to set up an appointment prior to one of her visits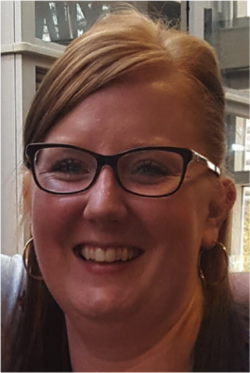 2018/2019 Dates to visit Fort Chipewyan listed below introduction 
For those of you that haven't met me yet my name is Sarah and I am the all new Addictions Counsellor with Northland School Division. I am currently working out of the 6 schools in the Wood Buffalo Region.
Thinking about talking with your child about substances, addictions and the choices that they make can be scary, and knowing your child will be learning about addictions can be even more frightening...That's why I want your say...I need your ideas on what the areas of focus should be for my work around addiction
prevention, education, awareness and intervention.
My aim is to work to build resiliency in our young people to help equip them with the skills they need in order to make the best possible choices for their lives and themselves. As part of this I will be in various grades and classes running presentations and activities around healthy choices, saying no, self-harm, substances of abuse and addictions, I will also be offering one-on-one counselling sessions for anyone struggling with addiction, or dealing with addictions in the family, where I will open my door to any families who feel they could benefit from our working together. The focus of this work will be on strengthening your family unit and building open lines of communication between your children, youth, teenagers and you as their parents.
You can find me in the community every 3 weeks, where I will be at the school for 2-3 days each visit.
So don't be shy...stop in and say Hi and we can get things moving, or speak to your child's teacher and have them do a referral to me.
Together we can start building strong relationships, healthy minds, and healthy children, for our leaders of tomorrow.
2018/2019 Dates planned to visit Fort Chipewyan
September 17th - 19th
October 15th - 17th
November 13th - 15th
December 10th - 12th
January 14th - 16th
February 4th - 6th and 25th-26th
March 18th - 20th
April 8th - 10th and 29th, 30th
May 1st and 20th - 22nd
June 10th-12th