ELI
Our Experiential Learning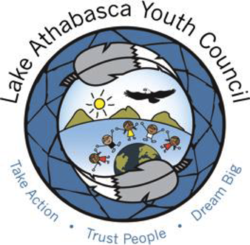 Our School Land-Based Learning Journey
http://indspire.ca/for-educators/webinars/

This session was recorded at Indspire's 2015 National Gathering for Indigenous Education and has been made available as a webinar. Land-based learning passes on knowledge, skills, and values, and allows people to understand place, utilize their language, and regain trust. From an Elder donating the use of his trap line to the creation of seasonal learning wheels, Athabasca Delta Community School strives for bicultural teaching and learning by removing barriers, securing resources, and creating common understandings for the wellbeing of our youth. Participants will learn how experiential land-based learning can change relationships and community engagement, and how to increase school, academic, and land awareness and understanding between community members and educators through working and living together on the land.
Presenters: Mike Mercredi, Experiential Learning Coordinator, Lake Athabasca Youth Council and Sustainable Communities Initiative, Fort Chipewyan, AB and Lisa Murphy, Teacher, Athabasca Delta Community School, Fort Chipewyan, AB. Watch Now
What is Experiential Learning? ...
Opportunities for community members, teachers, youth and community partners to engage in learning that champions the vision of being able to 'walk in two worlds'; through the collaborative integration of traditional, skills, knowledge, language, values and culture within the current living and learning environment.
"We took on this initiative to ensure the traditional way of life for the Dene, Cree and Métis continue and remain sustained in the hearts and minds of the next generation."  Mike Mercedi
Please read our Newsletter to learn more: