Back to all posts
Posted on
Santas Anonymous Information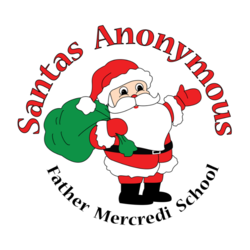 Attention families:

Father Mercredi Community High School in Fort McMurray is once again organizing the Santas Anonymous campaign for Fort McMurray and the surrounding areas.

The purpose of Santas Anonymous has always been to provide families with children an opportunity to celebrate Christmas if they could not afford to on their own.

Please note:

All referrals are taking place at the school level. Administrators, counsellors, and others working in the schools and who see kids each day are trusted with referring those they know fit the criteria for a Santas hamper.

Criteria:
there must be school-aged children in the family,
you are struggling to provide your family with a Christmas dinner and gift for each child under the tree,
you are not receiving a similar hamper from any other agency, and
you are going to be in town on December 20th to receive a hamper.

If your family fits the criteria and you don't hear from your child's school by mid-November 2019 then you can contact your child's Family Wellness Worker to discuss your family's needs.

Thank you for your understanding.