School News
Fort Chipewyan student selected as a Minister's Youth Council member
Posted on

August 8th, 2017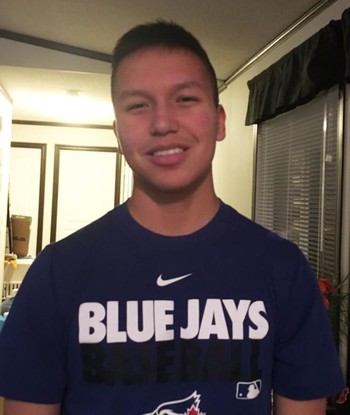 An Athabasca Delta Community School student will have his chance to discuss education with the Minister of Education on behalf of Fort Chipewyan and Northland School Division. On June 29th, Jeremy Marten was announced as one of 32 members of the Minister's Youth Council. The 32 member council will share diverse student perspectives and provide input on education issues. Collectively, the council will bring broad and diverse range of life experience, knowledge and skills from all types of Alberta Schools.
"The Minister's Youth Council is an excellent opportunity for students to help shape the future of education in this province, said Gord Atkinson, Superintendent of Schools. "I couldn't be more excited for Jeremy. He is an excellent representative for Fort Chipewyan and Northland School Division. Jeremy's voice is important with respect to addressing concerns in our school communities and assisting the Minister to ensure the system is meeting the needs of our students."
Marten was one of 232 students who applied to be part of the Minister's Youth Council. The youth council will attend three meetings in Edmonton on the following dates:
September 29-October 2, 2017
February 2-5, 2018
May 4-7, 2018
To learn more about the Minister's Youth council visit the Alberta Education website https://education.alberta.ca/student-engagement/minister-s-youth-council/everyone/minister-s-youth-council/.